Can you enjoy a good cup of coffee in the thick of experimenting?
Jason Snyder | 11/26/2011
More specifically,
Can you enjoy a good cup of coffee when you have 8 straight hours of experimenting with maximum 10 minute breaks here and there but it takes you 5 minutes just to get to the lab kitchen from the behavior space let alone make a coffee and get back in time and you can't make a coffee at home and bring it in a thermos or travel mug (which would be room temperature (the worst temperature for enjoying coffee) by the time you wanted it nay NEEDED it) because those items have already been moved to Canada where you'll also soon be moving which explains why you couldn't do these experiments according to a more relaxed schedule but instead have to get as much done as is humanly possible in the few weeks that remain?
SO? CAN YOU?
Yes: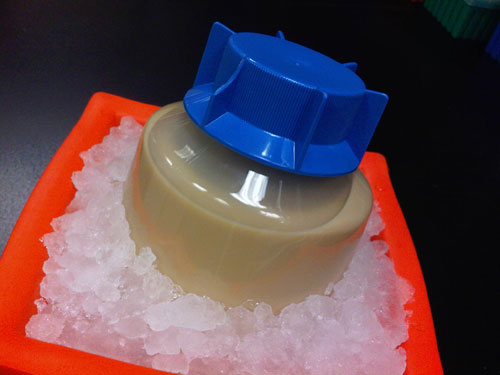 *Stay tuned for "Can you enjoy a good meal when you have 8 straight hours of experimenting with maximum 10 minute breaks here and there but it takes you 5 minutes just to get to the lab kitchen from the behavior space let alone make a meal and get back in time and you can't make a meal at home and bring it in a thermos or travel mug because it would lose its form upon being stuffed into a drinking vessel but then why are you so hung up on appearances stop being so superficial and just stuff it in a thermos."